Doesn't exactly roll off the tongue as well, but I guess it's better than RobertGoldenShower… or is it? (I don't even know what that means, Grandma.) Come to think of it, all of my nicknames seem to revolve around some kind of animal. "Robdawg," "Robertcat," and most recently: "RobertHorsecock" (by a vulerable high-school babe to be named later.)
Anyway, next fall I'll be starting law school @ Marquette in sunny, sensational Milwaukee, Wisconsin. They were my 1st choice because of their sports law program, but those catholic bastards put my application on hold back in February and I just now heard back from them. I guess my daily drunken emails demanding: "Let me in your school, you jerks" actually paid off.
After Marquette snubbed me worse than the time Kramer snubbed Gail Cunningham, I was all set to move to San Diego for school instead. California: the land of real tans and fake boobies - what more could a 23-year old single guy ask for? Besides maybe a few video games, a few beers (okay a lot of beers), and an HDTV complete w/ every premium sports package. Oh, and a personal chef, a private golf course and maybe throw in every DVD ever made. Not to mention the obligatory sexually subservient supermodel, duh.
I may be kicking myself in the groin come next January when my nuts are frozen together in Milwaukee and I remind myself that I could be going to the beach instead, but I'll probably just eat a block of cheese and do whatever else stereotypical Wisconsonians do for fun instead. I have no idea.
Alright, so if anyone reading this has any legal problems ever again, consider them solved. Just come to me and I'll take care of you (assuming I don't flunk out, which is a definite possibility, considering the fact that I'm skipping FLAG FOOTBALL class right now). I should be able to get you out of any legal problems you might encounter, but I won't save you any money on car insurance. Actually, I may be able to do that too. Who knows…
If anyone reading this lives in Milwaukee or goes to Marquette and happens to be a smoking-hot female, hit me up. I sure would be nice for someone to show me the "ins and outs" of… I just lost my train of thought… the area. And by area I mean vagina. Sorry, I couldn't stay away from that one.
Time to wrap up this post. Until next time, if it pleases the court I'd like to submit Exhibit: A, this picture of an attractive female: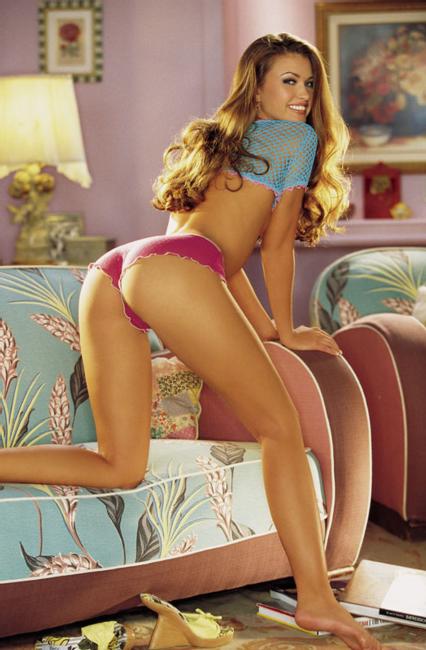 (I like her bangs)